Att leva i och genom dans

Role: Designer
Delivery: Cover and inlay
Client: Appell Förlag

Collaboration with Nina Ulmaja

Cover and inlay design of a book about dance in sweden from 1980s to today. The black and white inlay has a dynamic and asymetrical layout with images and titles braking the margines to make a flowing dance-like inlay. the endpapers are printed with UV-offset in vivid colours to get a feeling of entering a dance performence.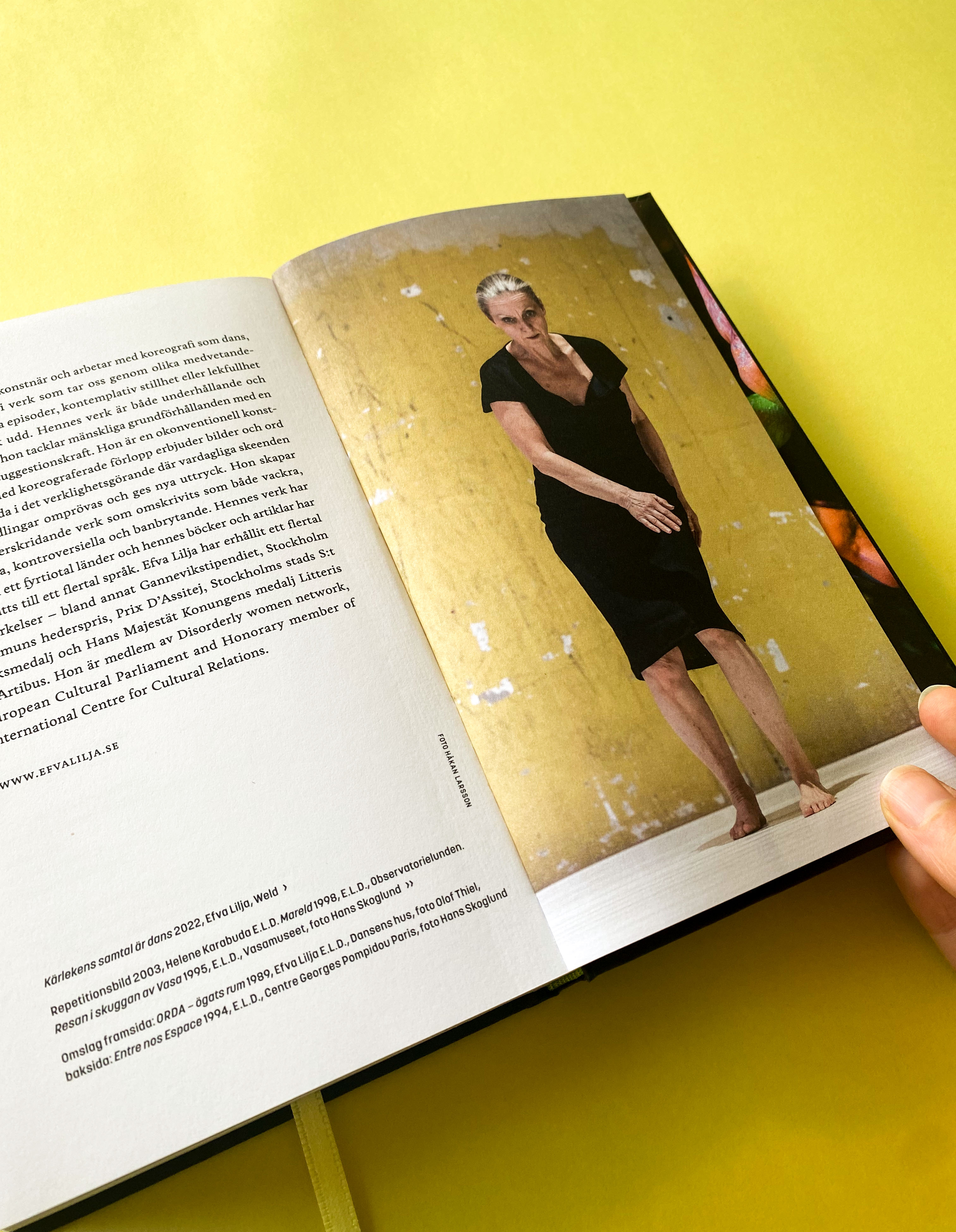 Spreads from the book